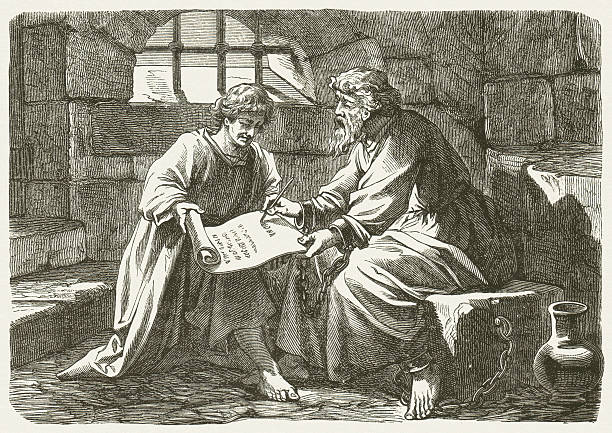 AT that time Michael shall stand up, The great prince who stands watch over the sons of your people; And there shall be a time of trouble, Such as never was since there was a nation, Even to that time. And at that time your people shall be delivered, Every one who is found written in the book. And many of those who sleep in the dust of the earth shall awake, Some to everlasting life, Some to shame and everlasting contempt. Those who are wise shall shine Like the brightness of the firmament, And those who turn many to righteousness Like the stars forever and ever. ~ Daniel 12:1-3
A friend writes IMO, NOBODY…NOT ONE SINGLE CHILD OF GOD ON THIS PLANET would have WILLINGLY allowed themselves to be brainwashed into believing the demonic, corrupt & depraved Globalist narrative currently in play… they were UNWITTINGLY brainwashed and turned into pawns in this epic Biblical battle against "principalities". She goes on to encourage empathy and prayer rather than "mocking and deriding their mass psychosis" as the Christian thing to do, which as a Christian I completely agree with. In fact, while I don't have the statistics to back this up, I believe that Christians likely comprising the largest segment of the un-duped and un-jabbed population are themselves far more likely to be the targets of the mocking and deriding. She sent her note with this very chilling article from Mike Adams on what we un-jabbed can expect from the jabbed in the days ahead. We are now witnessing the early signs of the dreaded vaccine zombie apocalypse: Raging "mask Karens," personality changes, violent behavior and animalistic lower brain stem lunacy
Interestingly, at the same time the same friend emailed me the Times Union editor's response to her claim of scant news coverage of our protest in Albany this past Wednesday, wherein he refers to the 4,000 patriots who showed up in the freezing cold as "hundreds of conspiracy theorists" endangering the lives of their fellow New Yorkers.
My dear brothers and sisters, God's longsuffering patience has an expiration date. The same God who wiped out the entire population of the earth, save one family; the cities of Sodom and Gomorrah, save one family; the city of Jericho, save one family, is the very same God who holds the fate of a people who have murdered over 40 million of its own babies year-to-date in His hands this very day. And He spoke through me just this week, as clear as day, in what I interpreted as a final warning…please don't forget, I, and many like me have been the steady watchmen on this wall since 2009. Klaus Schwab & Co. stating their "Great Reset" plan publicly is as much a conspiracy theory as your next breath of air! In fact, it is THE most Clear & Present Danger in the entire history of clear and present dangers!
"You have put your fear, faith, and trust in man before your fear, faith, and trust in Me. You are submitting to the will of Satan and surrendering your children to emotional and physical harm, sentenced without medical or scientific evidence to spend their most formative childhood years behind a mask. Many of you have defiled My Temple with gene-altering technologies and toxins designed to separate My sheep from their Shepherd, and destroy My creation…out of FEAR and "want". Many of you either plan the same for your children, or have already done so. "Vaccine Passport" is a COMPLIANCE ticket to hell! STOP, REPENT, and SEEK MY FORGIVENESS NOW!"
"Just as Schwab and the WEF predicted, the COVID crisis has accelerated the Great Reset. Monopolistic corporations have consolidated their grip on the economy from above, while socialism continues to advance for the rest of us below. In partnership with Big Digital, Big Pharma, the mainstream media, national and international health agencies, and compliant populations, hitherto democratic Western states—think especially of Australia, New Zealand, and Austria—are being transformed into totalitarian regimes modeled after China." What Is the Great Reset?
A decorated nurse identifies pure evil… "People dying of Covid should be considered murdered."
For nothing is hidden, except to be revealed; nor has anything been secret, but that it would come to light. ~ Mark 4:22
Behold, I have given you authority to tread on serpents and scorpions, and over all the power of the enemy, and nothing will injure you. ~ Luke 10:19
"Behold, I have given you authority…" to do what? "over ALL the power of the enemy," to… wait for what?
Yes, I know, my best days are behind me too. So what?
One should have had power when wits were sharp, sinews strong. When youth departs may wisdom prove enough. ~ Winston Churchill in the Darkest Hour…absolutely love this man!
A mother lays down her life for her child and for her home, but there is nothing advertised in her doing it…This is what Jesus Christ has done in His redemptive work. "By this we know love, because He has laid down His life for us. And we also ought to lay down our lives for our brethren." ~ Oswald Chambers, Made Into Bread For Others
Our Pastor Steve's preparational devotion for today…
Good evening, my dear brethren, in the precious and victorious Name of Jesus, our Savior, Lord, and coming King! As we prepare our hearts for worship on tomorrow, Sunday, January 9, 2022, I believe that God wants us to honestly ask ourselves some most important and unavoidable questions – as individual believers, as a church, and as citizens of the nation in which we live! Before Almighty God and His Word of truth, what choices and decisions have you sincerely made? Very simply, I wish to refer you to the words of Moses (Deuteronomy 29:19); of Joshua (24:15); of Shadrach, Meshach, and Abednego (Daniel 3:14-18); of Daniel himself (6:10); of Elijah (1 Kings 18:21); and many more! Think of Esther (against Haman); of John the Baptist (before Herod); of Peter & John (before the Sanhedrin); of Paul (before Agrippa & Festus); of all the martyred apostles and believers over the centuries (see Hebrews 11:32-40); and of the persecuted church today around the world! Think, too, of Dr. Martin Luther King, Jr. who stood against hatred and paid with his life! Daniel "purposed in his heart that he would not defile himself with the portion of the king's meat…"(1:8), and Nehemiah would not give in to the insults and intimidation of Sanballat, Tobiah, and of others working against him and the rebuilding of Jerusalem's walls! Contrary to the enemy's lies, these were not the rebellious, the lawless, and the insurrectionists, the enemies, or the causes of their national problems, as wicked Ahab falsely accused Elijah of being (1 Kings 18:17-18)! Anyone who has not truly "purposed in his heart" to follow the Lord, but instead to "save" his own life, at the expense of truth, will in the process of compromise eventually lose what he has tried to save! May God deliver us from all complacency, indifference, and from any form of ambivalence when it comes to His truth and standing against the rampant forces of darkness! Whether we live or die, let us stand for Christ and His Word and Gospel in this critical hour of spiritual, moral and political battle – united in love, standing on the promises, instant in prayer and fervent in witness, letting nothing discourage or divide us, in Jesus! mighty Name!
But I want you to know, brethren, that the things which happened to me have actually turned out for the furtherance of the gospel, so that it became evident to the whole palace guard, and to all the rest, that my chains are in Christ; and most of the brethren in the Lord, having become confident by my chains, are much more bold to speak the word without fear. ~ Philippians 1:12-14