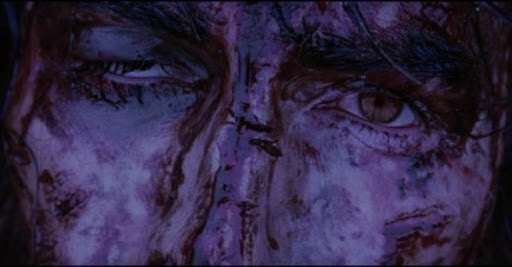 Beloved, while I was making every effort to write you about our common salvation, I felt the necessity to write to you appealing that you contend earnestly for the faith which was once for all handed down to the saints. ~ Jude 1:3
You may recall Terry Malloy's (Marlon Brando) famous line from the movie, On the Waterfront, "I coulda been a contender." Actually, now that I think about it, On the Waterfront is the perfect backdrop for this morning's Tune-up. Why? Because it's still the same old story, the fight for love and glory, a case of do or die. Only, one might argue that the mob has gotten bigger, meaner, uglier, and way more wicked and evil. He might have rubbed out a guy or two, but it never would have occurred to Johnny Friendly (Lee J. Cobb) to traffic a child. The reason the half-brother of Jesus stopped his letter mid-thought to appeal to his brethren out of necessity was his need to warn them of the "hidden reefs"…the enemy within the church itself.
That same enemy is the very reason why the church has grown smaller and less effective…I think I used the term "puddle of irrelevance" in referring to what the enemy has made of the power we once were. I can tell you 100% without exaggeration that I relate totally and completely to Nehemiah's despair, So it was, when I heard these words, that I sat down and wept, and mourned for many days; I was fasting and praying before the God of heaven. ~ Nehemiah 1:4
The description of Jerusalem, the "City of God" in ruin, her wall broken down and her gates burned with fire broke his heart. It was the very same broken heart in me watching our own ruination, broken wall, and burning gate that inspired, I could not yell, I could not cry, I held you in my arms…closed my eyes and felt our country dyin' in my song The Ballad of John Hall.
When I think of men like Nehemiah, who came before Jesus, and Saul of Tarsus who became the Apostle Paul on the road to Damascus, after Jesus, Bonhoeffer's expression of costly grace vs cheap grace comes to my mind.
Paul and Nehemiah, two of the greatest contenders for the faith in all the Bible, were great and courageous leaders with tremendous character who took great risks. And they both had a plan! There are two voices in the church today. One, like the Artful Dodger, hides in the Word, subservient to the plan of the Progressive master, leading his flock to the Mark. It is the voice of the cheap grace. Thankfully, the voice of costly grace is alive and well…
We are in the days that the early church longed to see. There is a remnant of believers who refuse to align with the Babylonian system. This company of passionate whole-hearted lovers of God will be small in number and will demonstrate supernatural power. Their hearts will be fearless, loving not their lives unto death, living only for an audience of one.
God has put a new song (Sword & Trowel) on my heart. Just as He intervened in the life of Terry Malloy through His good shepherd Father Barry to make him a contender to save the waterfront; God intervened through our Good Shepherd to make Paul the contender to save the world, and He is at it again with us today!
Then I said… "Come and let us build the wall of Jerusalem, that we may no longer be a reproach."…So they said, "Let us rise up and build." Then they set their hands to this good work. ~ Nehemiah 2:17-18
His CLOTH is looking for a few good contenders. If you have what it takes, and you're ready to pick up your sword and trowel, we have just the place for you. Are you ready to contend with us?